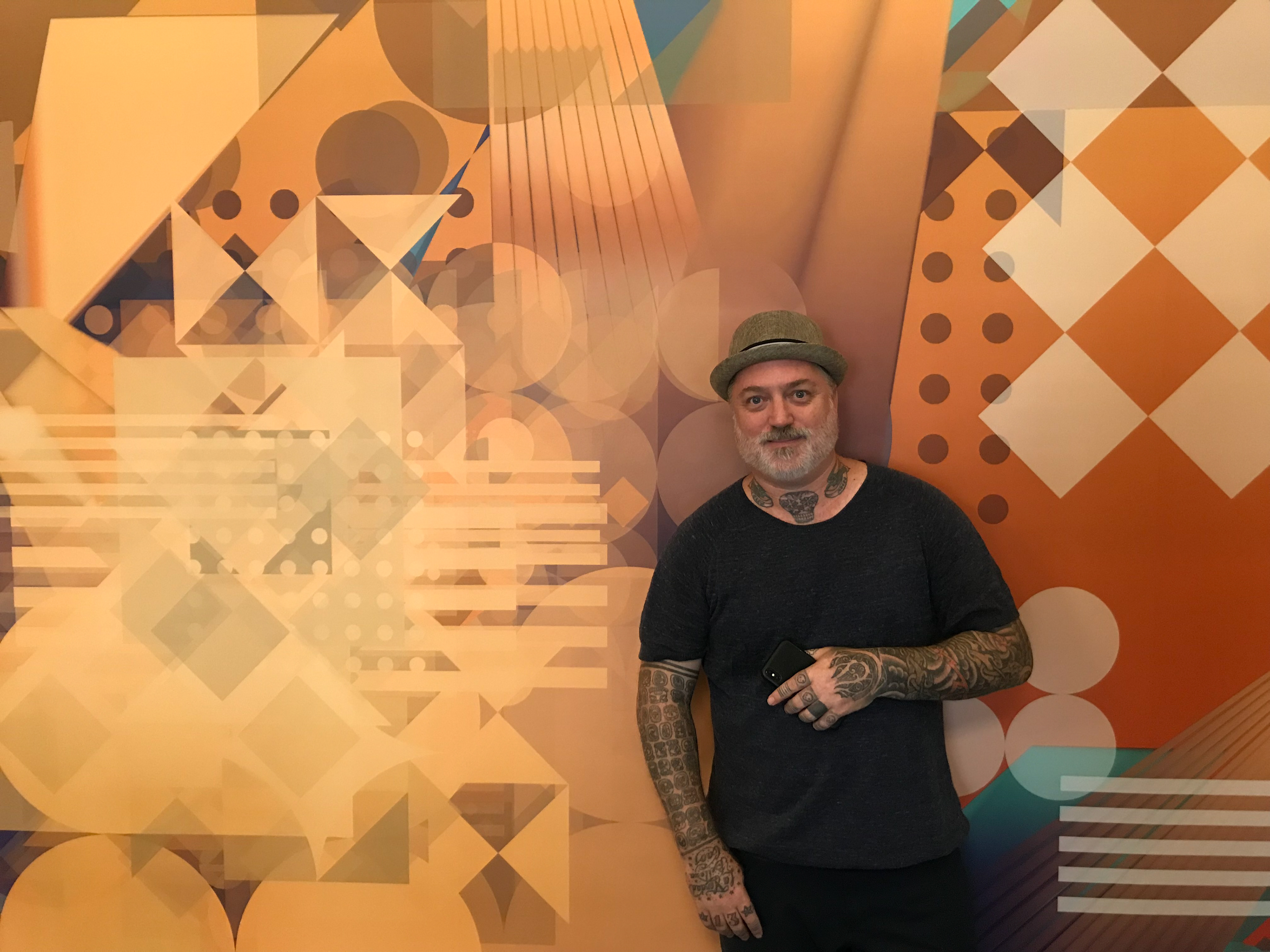 Data-Driven Office Art for HERE Technologies
As mapping services company,

HERE Technologies

, upgraded their offices world wide they posed the question: "We would like inspirational, creative art in our work environments, but does that art have to be generic? Could it not only be beautiful but also specifically related what

we do

? Could it come from us, reflect our obsession with mapping reality, and celebrate our work?"
Given the treasure trove of global location data at their finger tips, the answer was a resounding, yes! Working with generative, computational artist, Joshua Davis, Satellite Office produced Mural Software that combined unique artists' work with the company's location data to design custom HERE murals. Satellite curated the artists from the diverse countries in which HERE operates to produce a library of mural art governed by algorithmic rules and

driven

by HERE data.
What data was used?  HERE's Road systems, Building footprints, and Places of Interest from cities like: Sao Paolo, Singapore, Berlin, Moscow, Amsterdam, San Francisco, Chicago, Beijing and Buenos Aires.  The resulting generative mural installations honor and incorporate the work of these 10 international artists remixed by Joshua Davis' Mural Software, and celebrate the underlying beauty of HERE's work.
Algorithmic Design
:

Joshua Davis, Mural Artists: Shawna X (Brooklyn, NY), Vasjen Katro (Tirana, Albania), Victoria Roussel (Paris, France), Janusz Jurek (Ostrów Wielkopolski, Poland), James Dawe (London, England), Rik Oostenbroek (Hilversum, Netherlands), Chuck Anderson (Chicago, IL), Karan Singh (Amsterdam, Netherlands), and Zipeng Zhu (New York, NY).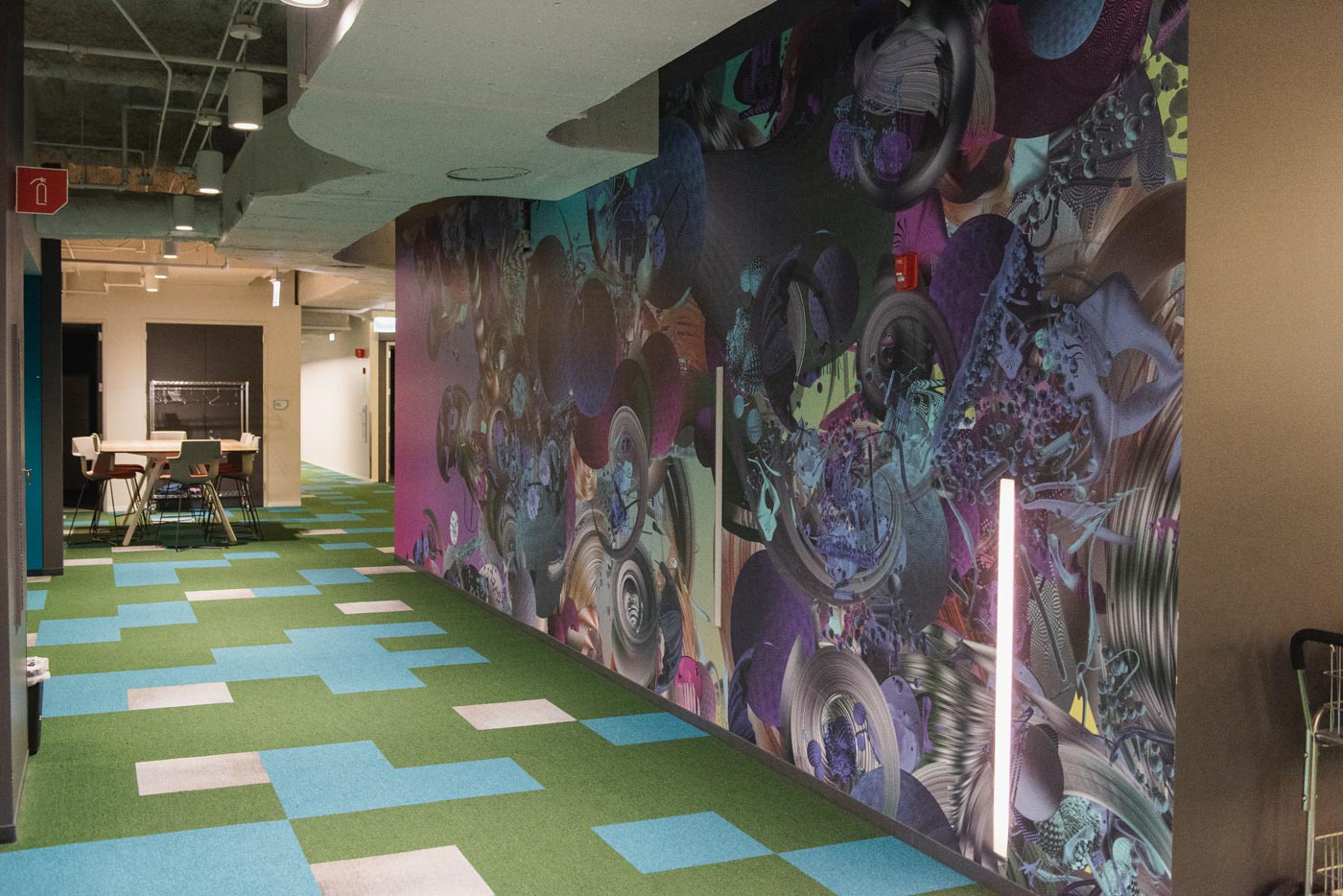 Select Alt. Mural Designs
Featuring Artists: Chuck Anderson, Zipeng Zhu, Victoria Roussel, 
Rik Oostenbroek, and Joshua Davis.